FESTIVAL PLAZA

OUR EDISON STORY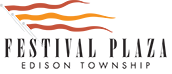 Address:
1711-1783 Lincoln Hwy, Edison, NJ 08817, United States
Open Hours:
Daily, from 8:00 AM till 10:00 PM
Contacts:
+ 1 908-274-0530
Festival Plaza is well situated along Lincoln Highway in Edison, NJ, a 32-square mile well-diversed township of more than 102,000
residents.
• In 2016, Money Magazine ranked Edison as the 19th best place to live in The United States because of its close proximity to New York City, Philadelphia, and
the Jersey Shore. Edison ranked 5th in the best places to live in terms of diversity. Mayor Thomas Lankey has said "one of Edison's most distinguishing features is its ethnic, cultural and religious diversity, a diversity we embrace and enjoy. The professional offices, specialty stores, restaurants and other businesses owned and operated by this diverse group of people have strengthened our local economy."
• In 2010 Edison was ranked as one of "America's 10 Best Places to Grow Up" by US News & World Report which focused on low crime, strong schools, green spaces, and an abundance of recreational activities.
• Highly-educated population surrounding the center with over 44% having attained a college degree within 5 miles of the center.
• Notable national retailers located in Edison and the surrounding towns are Home Depot, Sam's Club, Walmart, Costco, and ShopRite.
• Edison is a major commuter hub with Amtrak connecting residents to major cities along the Eastern seaboard such as Boston and Washington DC
TESTIMONIALS

WE MAKE OUR VISITORS HAPPY
FUN STATS

WHY PEOPLE CHOOSE OUR PLAZA